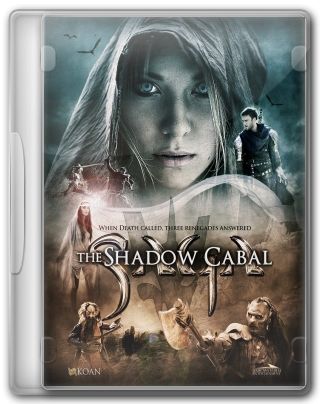 Baixar SAGA - Curse of the Shadow Torrent
Baixar SAGA - Curse of the Shadow Torrent AVI
Baixar SAGA - Curse of the Shadow Torrent BRRip
Dados & Informações
Título Original : Dragon.Lore.Curse.Of.The.Shadow.2013.BRRip.XviD-playXD
Título Traduzido : SAGA - Curse of the Shadow
Categoria : Filmes Torrent | Filmes Torrent Inglês
Ano de Lançamento : 2013
Qualidade : BRRip
Codec de Vídeo : XviD
Codec de Áudio : AC3
Release by : playXD
Formato : AVI
Site Oficial : Baixar Torrent
Descrição do Filme
Dragon Lore Curse Of The Shadow, é um filme que mistura elementos de ação, fantasia. Lançado no ano de 2013, escrito por Jason Faller, Kynan Griffin e dirigido por John Lyde, e estreou nas telinhas do cinema americano no dia 06 de Junho de 2013.
A cabala secreta, O Sombra, trabalha para trazer o retorno de Goth Azul o Deus Vivo no mundo rico de SAGA, habitado por elfos, orcs, anões e dragões.
A implacável élfica caçadora de recompensas (Nemyt) derruba o dragão montado pelo xamã orc fugitivo, Fangtor Bloodmoon. Quando Fangtor se recusa a se render calmamente, a caçadora deve lutar por sua própria vida contra o vilão perigoso, e fica com mais do que apenas sua cabeça.
Elenco do Filme
Danielle Chuchran, Nemyt, Paul D. Hunt, Kullimon, Eve Mauro, Tarsa, Nichelle Aiden, Deloris, Clare Niederpruem, Mulva, Kyle Paul, Mulgrut, Spencer Barber, Hedeslag the Orc Cultist, Mel Crow, Madazok, Richard McWilliams, Keltus, James C. Morris, Gyarmuck, Gyarmuck Maggut, Danny James, Drennon, James Gaisford, Kethku, Morgan Mabey, Virgin, Cory Robinson, Makor the Orc, Christel Edwards, Gipple
Download do Filme